CUSTOM
DEVELOPMENT
We offer complete product development according to the customer's requirements – from conceptual designs and detailed product design and verification by mathematical calculations, to final documentation in terms of the price and production technology and cooperation in the production and testing of prototypes.
Design studies
Feasibility studies
Conceptual designs
Designs of subassemblies and final products
Mathematical calculations and simulations
Complete documentation
Product design for additive manufacturing
CASE STUDY
DEVELOPMENT OF AN AUTOMATIC
DEVICE FOR DETECTING PATHOGENS
Development of a device for automated sample collection and testing
This device enables testing multiple samples at the same time, thus quickly servicing multiple users
Complete design, prototype construction and testing of the device
Cooperation with the Institute of Physics of the Czech Academy of Sciences

Detection of SARS-CoV-2
pathogens and other
viruses and bacteria
---


Easy to operate
---


Repeated use until
positive result
---


Automatic result
within 10 to 15 minutes
---
DEVELOPMENT OF
THE RP95MW PROTECTIVE HALF MASK
Responsibility for the entire process from prototype development and production to sampling, testing and certification
Opening of the production line and securing the supply chain
Transformation of formerly produced masks on 3D printers into serial production
Selection of suitable production technologies and geometry adjustments for mass production by injection moulding
Design and production of assembly and adhesive products and control equipment, production line design
Ensuring production, training operators and preparing manuals
Made from highly
resistant PA12 that meets
the requirements of ČSN EN
---
Option of steam
sterilisation
at 120 °C (autoclave)
---

P3 R particulate filter
with a standard
40×1/7 thread
---



Weighs only 160 g
---
DEVELOPMENT
OF A SMART SOCKET
Requirements for the visual appearance of the product's electronic hardware were taken into account
An injection moulded control HW cover connected to an electrical plug was iteratively designed
Requirements for the visual appearance, requirements for the reliable and safe function of the electronics, and requirements for simple and quick assembly were fine-tuned
The result is a product optimised for mould production in a short period of time and with minimised costs



Modern design
---

Designed for
injection moulding
technology
---


Simple and
intuitive control
---

Easy to
manufacture
and assemble
---
MATHEMATICAL CALCULATIONS
AND SIMULATIONS
We specialise in solving complex and multiphysics tasks, where we often use our own computing tools that allow us to combine multiple tasks between us.
Tasks we know how to solve:
Statics, dynamics and impacts with material and geometric nonlinearities
Durability and reliability
Simulation of heat conduction and thermal stress
Parametric, topological, 'cellular' optimisation
Simulation of explosions and detonations (high-energy materials)
Basic tasks in flow, free surfaces, and interaction of flow with a flexible environment
Simulation of the 3D printing process
CASE STUDY
SUPPORT FOR THE DEVELOPMENT
OF PLASTIC SIDE RAILS FOR HOSPITAL BEDS
Reduction in weight, cost and number of parts
Replacement of metal sides with plastic ones
Calculation and optimization of solutions with regard to strength, stiffness and service life
Cost saving optimisation of machine function

Guaranteed impact
resistance in the case
of uncareful handling
---

Elimination of additional
costs for the prodution
of expensive injection moulds
---
Analysis of the locking
mechanism guaranteeing
the safety of the
user and patient
---

Reduced material
and assembly costs
---
COMPUTATIONAL SUPPORT FOR
CASTING MACHINE DEVELOPMENT
High strength and safety are important requirements for a good casting machine
Calculations and simulations aimed at supporting the development of a casting machine
Calculations for machine loads during normal operation, as well as under extreme loads
Ensuring the stiffness of the machine is another important factor for technological optimisation
This is why stiffness, strength, durability, and dynamic characteristics were calculated
Cost saving optimisation of machine

Elimination of plastic
deformation during
operation and under extreme loads
---
Improved stiffness and
strength characteristics with
a reduced amount of material
---
Maximised stiffness
to prevent the mould
from opening, etc.
---

Optimisation of the shape
and size of reinforcing
elements (ribs, shoulders,…)
---
OPTIMISATION OF THE SHAPE
OF AIRPORT HATCH CASTINGS
The aim of the simulations was to guarantee the castability of the part while minimising the amount of material and maintaining the operational requirements for strength, durability and the required minimum plastic deformation after loading
Parametric optimisation of the casting shape
Reduced weight and optimised production technology
Optimisation pursuant to ČSN EN 124-3
Simulation of a material's plastic


Comprehensive
strength calculation
---

Analysis of the
system simulating
a real test
---


Modifications
to increase safety
---

Verification of deformed
geometry of an airport
hatch after loading
---
ADDITIVE
MANUFACTURING
We have rich experience with additive technologies for printing polymers, metal materials and special materials such as wax or sand. We actively collaborate with academia and industrial partners on research into new approaches and materials, especially in the field of metal 3D printing.
We can help you choose the right additive technology
We evaluate the effectiveness of the use of additive technology vs. traditional production technology in terms of time, quality and price
We modify the design of your parts taking into account the possibilities of the given additive technology
We ensure production with a wide range of additive technologies and materials.
We organize educational workshops where even your company can enter the world of additive technologies
CASE STUDY
APPLICATION OF ADDITIVELY MANUFACTURED
STRUCTURES IN HEAT EXCHANGERS
Additive manufacturing enables the production of mathematically defined TPMS (Triply Periodic Minimal Surface) structures, which are more efficient than conformal or conventional cooling
We developed our own algorithm that is able to generate structures depending on the heat transfer simulation
The heat exchange takes place in a controlled manner and takes into account areas with uneven heat load
The application was verified in foundry moulds for high-pressure die casting of aluminum or zinc alloys
Development and application of printed structures focused on heat transfer in cooperation with the Institute of Physics of the Czech Academy of Sciences and Beneš a Lát, a.s.

Structured geometry manufactured
with additive technology
---


Common tool
steel used
---


Used in mass
production
---


Positive impact on
the quality of production
---
TOPOLOGICALLY OPTIMISED
FOUNDRY MOULD
A combination of topological optimisation, conformal cooling and additive manufacturing technology
Conformal cooling copies the complex shape of the casting to the maximum
Topological optimisation performed to reduce additive manufacturing costs
Half of the mould is manufactured additively, and the core is made by hybrid printing on a pre-machined semi-finished product to save costs
Better cooling results in a shorter cycle time


Cycle time
reduced by 15%
---


3D printing
with tool steel
---



54% saved
material
---



30% shorter
printing time
---
PRODUCTION OF SUPERLIGHT
TITANIUM PARTS FOR FESTKA BICYCLES
Technological support in design and production
Production of parts, including post-processing and finishing
Direct deployment of an additively manufactured part in serial production

Structured geometry
manufactured with
additive technology
---


Common tool
steel used
---


Used in mass
production
---


Positive impact
on the quality
of production
---
PROCESS
OPTIMISATION
& DIGITISATION
We offer diverse support in the field of digitisation, as we have broad knowledge of technologies, software tools and procedures, and we follow modern trends in industrial practice and news on the market. We can design and assess specific solutions for a company or their operational parts. In digitisation we offer:
A digital audit
A digitisation strategy proposal
Consultation in choosing an IS
A technological audit
Simulation of production and technological processes
CASE STUDY
DIGITISATION STRATEGY
AT PRESTAR
The goal was to design a digitisation strategy for the next seven years
Through joint workshops, we analysed key processes from the acceptance of an order, through its implementation, to the delivery of the product to the customer
A mind map of activities was created and divided into logical units
A schedule with individual activities, cost estimates, supplier recommendations and a detailed description of activities was prepared
The developed strategy supported and initiated concrete steps that help in the company's development
FEASIBILITY STUDY – AUTOMATION OF THE GRINDING
AND POLISHING PROCESS AT PROSPON
Request to turn manual processing into an automated process
Complicated search for cost-effective technology due to a small production volume and a large variety of parts
All relevant technologies were assessed, including the robotic station that the client was considering
Various aspects of the considered technologies were evaluated – variability, process time, productivity, investment costs, rate of return, output quality, difficulty of production preparation, etc.
Tumbling technology with great potential to meet customer requirements was recommended
COORDINATION OF ERP SELECTION FOR COMPANIES
CZ-AUTO SYSTEMS AND CZ-SKD SOLUTIONS
The two companies agreed on a coordinated procedure for choosing an ERP solution
The goal was to find a suitable solution for different companies (a small company with custom production and a medium-sized company with different types of production)
Together we put together the project team and the requirements for the ERP system
Recommendation of suitable solutions according to specified conditions, organization of the tendering process and development of a tender evaluation system
Selection and recommendation of a joint supplier
REFERENCE

ABOUT US
CARDAM is a unique research and development workplace dealing with the implementation of innovative and technically and technologically advanced solutions and products using advanced mathematical simulations and additive manufacturing technology. CARDAM provides comprehensive engineering solutions for the development of new products and production processes, and it supports companies in developing their new knowledge and know-how in the field.

CARDAM's goal is to create technical and economic added value for all customers based on effective cooperation between the Czech Academy of Sciences and industrial enterprises. The founding members and owners of CARDAM are the Institute of Physics of the Czech Academy of Sciences and two leading, steadily growing Czech companies, one of which is active in the field of precision engineering and the other in the foundry industry. The Institute of Physics covers a wide range of science and technology fields that pervade additive design and manufacturing. These important resources allow CARDAM to build on current and historical know-how developed by Czech science. The key incentive for industrial enterprises to found CARDAM was to satisfy their long-term need to create a common platform for cooperation with the academic environment. This innovative platform contributes to the development of the future product portfolio and new production procedures, and it enables a dynamic transition to additive design and manufacturing technologies in the Czech Republic and in Europe.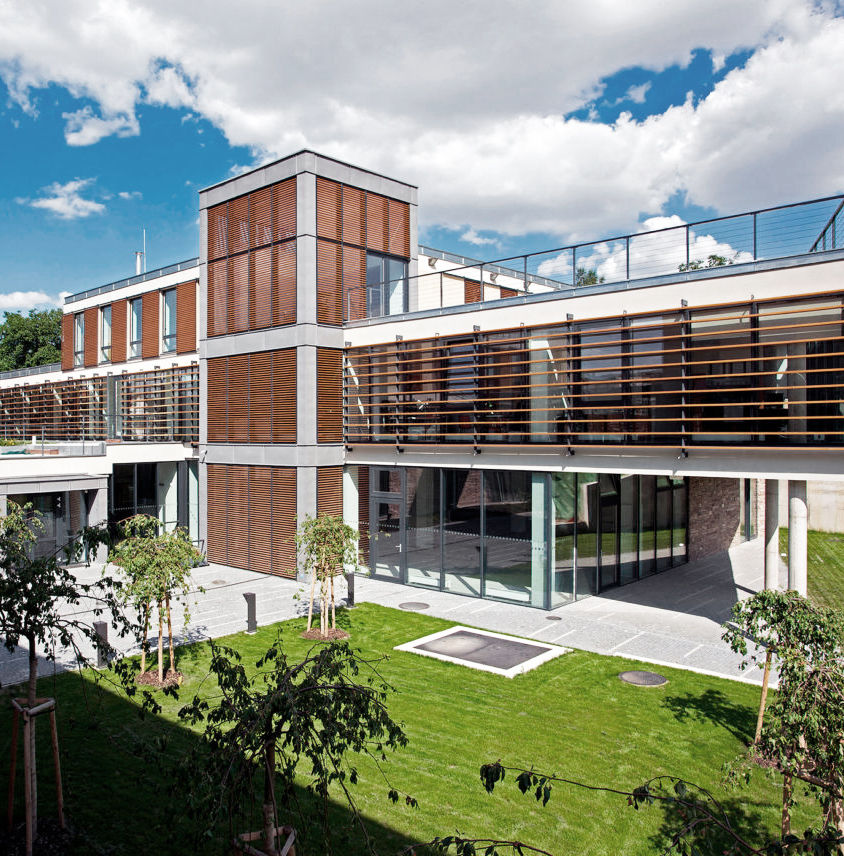 COMPLIANCE PROGRAM
CARDAM s.r.o., as a member of COLT CZ GROUP, is aware of its social responsibility, which is why it adopts measures based on strict compliance with applicable laws and moral and ethical standards. To ensure compliance with moral and ethical standards, as well as the compliance of its procedures and processes with applicable laws, the company has implemented a compliance management system and is committed to following the principles of this system and developing individual elements of the system.
DOCUMENTS:
GRANTY
Since its foundation, CARDAM has been actively involved in research activities with the support of the subsidy programmes OP PIK Aplikace, TA CR National Centre of Competence, TA CR Theta, and the Digital Europe Programme (European Digital Innovation Hubs Network).
PROJECTS:
Digital Europe Programme (DIGITAL) 101084053 – Brain 4 Industry (B4I) (EDIH B4I) (2023 – 2025)
CZ.01.1.02/0.0/0.0/20_330/0023431 – Brain 4 Industry – Inovační centrum (2021 – 2023)
CZ.01.1.02/0.0/0.0/20_321/0024852 – Biosenzory pro udržitelnou průmyslovou výrobu (2021 – 2022)
TK01020187 – Konformní tepelné výměníky za použití ADM a plazmatických povlakování (2018-2022)